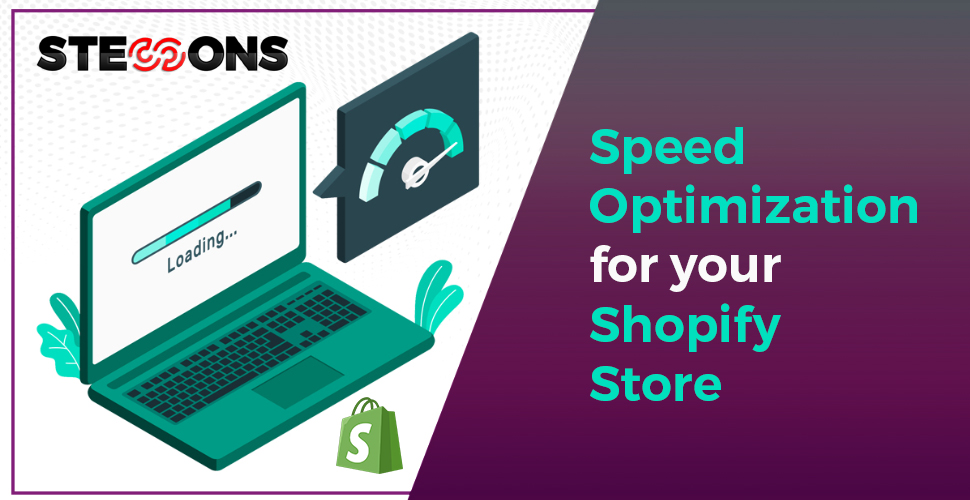 You want to create seamless experiences with your Shopify store. Don't you? And so do your customers expect from you. It is obvious to say that the speed of your Shopify store is extremely important if you want to make the most out of your online store. No matter what, to succeed in the e-commerce world, you must never overlook the importance of your site performance and its loading speed.
No one has the time to sit and wait for a page to load. If your store is well-optimized and proving worthy of the customer expectations, you will see a significant increase in your overall sales and hence, revenue. Your potential customers expect your web pages to load fast wherever and whenever they are.
Tips to Improve the Speed of your Shopify Store
So, here we are with a few tips that will help you in improving the loading speed of your Shopify Store.
Optimize Images:
Any Shopify store has plenty of images on it and you want to make sure that these images look good on all screens. However, these high-resolution images badly affect the loading speed of your online store, especially on devices like mobiles and tablets that have small screens. The page takes extra time to load. In such cases, you might think of using low-resolution images that go great with small screens. So, you can use tools that compress the image sizes while keeping the image quality intact. Make sure that you optimize the images before uploading them to your website.
Choose a Faster Theme:
You might have never thought about it. But it is an important consideration that you better don't overlook. The theme of your website has a great impact on the loading speed of your Shopify store. It is advised to check the theme's preview page before you install a particular theme. This will give you an idea about how much time it will take to load. It would be best if you shift your website to a mobile-optimized website because that is where most of your customers will search for you. These themes adjust their elements in accordance with the screens on which they are opened.
Delete Inactive Apps:
The unused and inactive apps can add extra weight to your website. This is the mainly the case in those Shopify stores that have been there for years and the owners have tried and tested a lot of apps. Among these, there can be a few apps that create requests during the loading of your website. So, you better make it a habit to check for the apps that you no longer use and hence, improve the speed of your website.
Manage the Apps:
This is another important thing that can help you in improving the overall speed of your Shopify website. If you start searching, you will come across a number of apps that are meant to increase the loading speed of your Shopify store. Managing such apps properly can help you in giving a better experience to anyone who visits your website. Search for apps that Shopify loads flawlessly and install them. Delete the apps that you don't use and manage the ones you use.
If you want to provide your customers with an amazing experience at your Shopify store, then make sure that your website is doing well in all aspects. It is the best mantra anyone would give.
Steccons can help you in improving the loading speed of your Shopify store so that you give a never-ending seamless user experience. Discuss your requirements with our team and rest we will take care of.