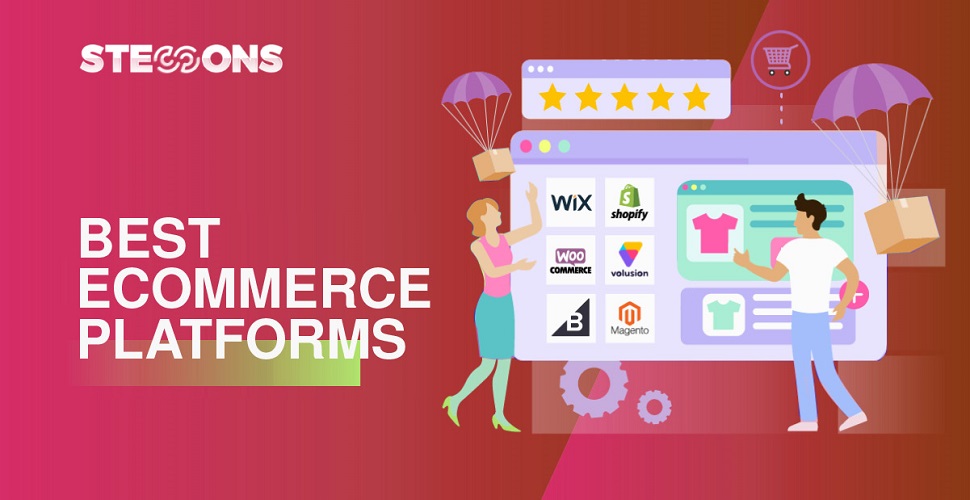 Choosing the right platform for your ecommerce website is crucial to the success of your online business. With the abundance of options available, it can be overwhelming to decide which platform is best for you.
Here are some of the factors to consider when selecting the right ecommerce platform for your business.
Budget: The cost of ecommerce platforms can vary greatly, from free open-source options to expensive enterprise-level solutions. Consider your budget when choosing a platform and look for one that fits within your budget while still providing the necessary features for your business.
User Experience: The platform you choose should provide a seamless and user-friendly experience for your customers. This includes easy navigation, search functionality, and checkout process.
Customization: Depending on your needs, you may want a platform that offers customization options to allow you to make your store unique. Consider the level of customization you need and select a platform that offers the right level of customization for your business.
Scalability: As your business grows, you want a platform that can grow with you. Choose a platform that is scalable and can handle increasing traffic and sales.
Payment Options: Ensure the platform you choose supports the payment options you want to offer to your customers, such as PayPal, credit card, or Apple Pay.
Integrations: Consider the integrations you need for your business, such as shipping carriers, accounting software, and marketing tools. Choose a platform that integrates with the tools and services you need.
Support: Look for a platform that provides robust support, such as 24/7 customer service, online forums, and community support.
And when it comes to hosting an e-commerce website, choosing the right platform is critical to the success of your online business.
Here are some of the best hosting platforms for e-commerce websites:
Shopify: This is a popular choice for e-commerce businesses, as it provides a user-friendly platform with a variety of built-in features, such as payment processing and a mobile-optimized checkout.
WooCommerce: This is an open-source plugin for the WordPress platform that allows you to turn your website into a fully functional e-commerce store. It offers a wide range of customization options and integrates with many payment gateways.
Magento: This is a powerful e-commerce platform that is ideal for larger businesses with complex requirements. It offers a variety of features, including product management, order management, and marketing tools.
BigCommerce: This platform offers a range of e-commerce tools and integrates with popular payment gateways, such as PayPal and Stripe. It also provides a mobile-optimized checkout and a variety of customizable templates.
Ultimately, the best hosting platform for your e-commerce website will depend on your specific needs and requirements. When making a decision, consider factors such as your budget, the size of your business, and the level of customization and control you require.
If you are looking for designing and development services for your ecommerce website in Shopify, BigCommerce, WooCommerce, Magento or other platform. We at Steccons.com, a team of experts will work with you to create a custom design that showcases your brand and meets all your e-commerce needs.